Facilities
Driver Elementary School
Behind Driver Elementary School are five fields. On these fields, the League's T-Ball, Challenger, Coach Pitch, and Minor and Major Boys and Girls teams play during a Spring or Fall season.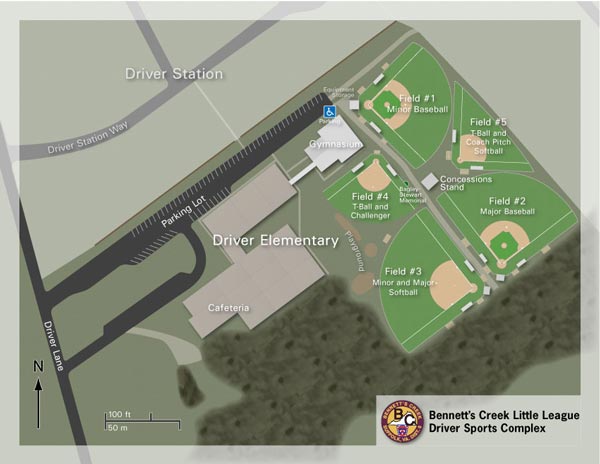 John Yeates Middle School
There are two fields in the back of John Yeates Middle School. BCLL teams will only utilize the lighted field to practice and play during their allocated times.
John Yeates Middle School
4901 Bennett's Pasture Road